BOWMAN INDUCTED TO WALL OF FAME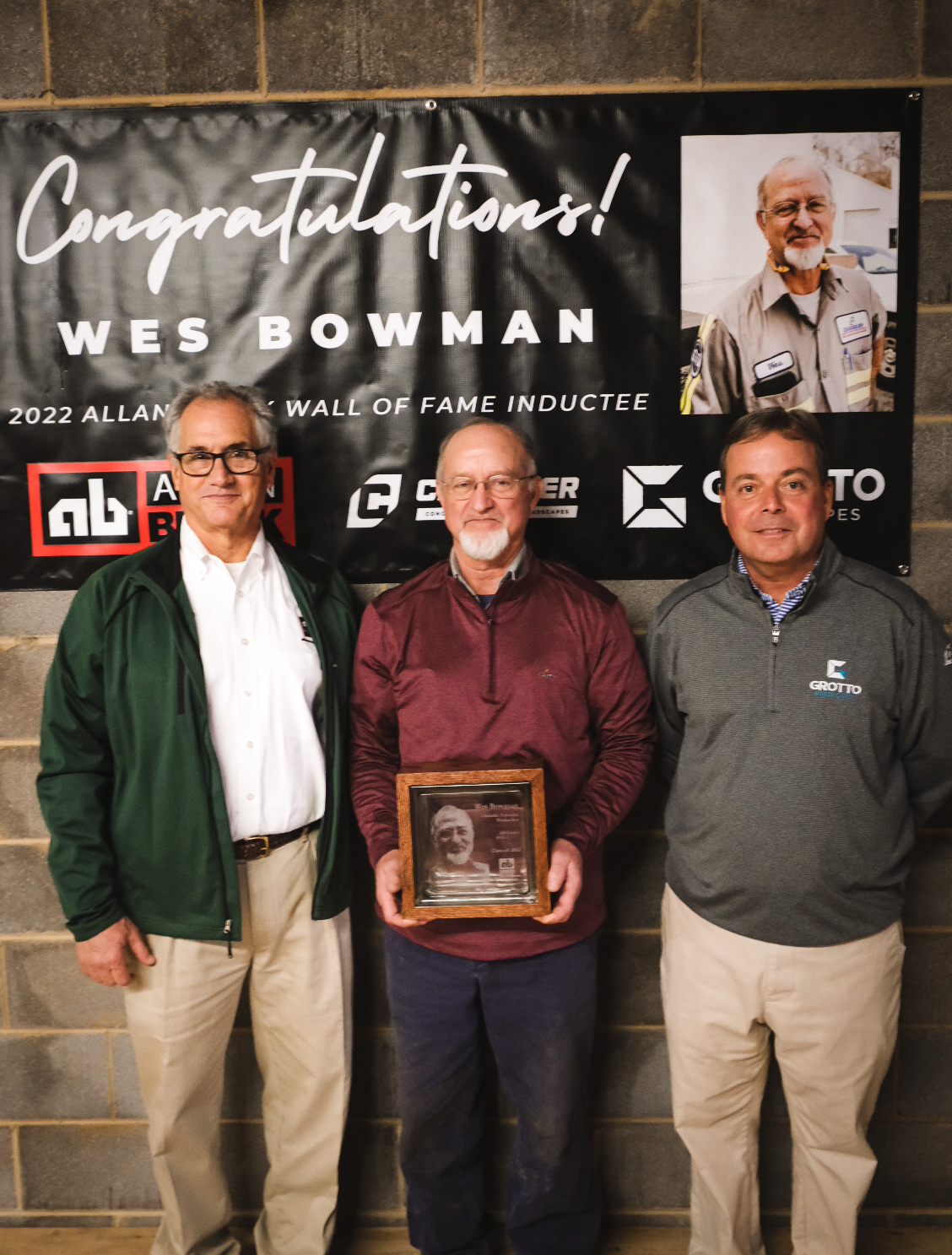 We recently celebrated Wes Bowman, Operations Manager for the Roanoke Block location, being inducted into the Allan Block Wall of Fame. Allan Block recognizes individuals that truly are the best of the best and help Allan Block be 𝒜𝓁𝓌𝒶𝓎𝓈 𝐵𝑒𝓉𝓉𝑒𝓇.
An inductee is one who has touched lives and embraced the challenges that come with developing new products, new customers, new engineering methods, new processes and ultimately capturing new opportunities. Wes has been all of the above and we couldn't be more proud of him receiving this honor. Please help us in congratulating him on this huge accomplishment in his career.