Grotto Hardscapes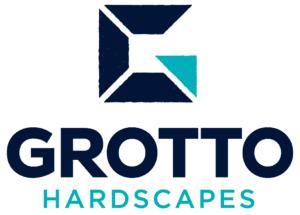 Looking for a change of scenery? Look no further than your own backyard. Whether you are a residential home owner, DIY expert, or installer, our hardscape line is set to complete any project no matter the size.
Grotto Hardscapes, a division of Chandler, offers a complete line of quality, cost-effective concrete hardscape materials from Segmental Retaining Wall Systems to concrete pavers. Our Grotto Hardscapes product line will enhance your home with enduring beauty and functionality. Our products are made at our Danville, Virginia & Christiansburg, Virginia block plants with our customers in mind. The regional aspect and professional grade of Grotto Hardscapes differentiates our products from the big box stores.

Grotto Hardscapes personable staff is unmatched, we strive to help our customers and find a solution for everyone. Let us help you get started on your backyard oasis today!
We have many convenient locations to serve you.
Chandler concrete provides us with great products, service, and support. They are always willing to go the extra step in order for our team to provide a great service for our customers.
Bruce Anderson, Charles Anderson Lawn Care
I love working and selling with the Grotto Hardscapes products. The product line pretty much sells itself once the customer see's it. It is a user friendly product with lots of available options. The customer service is outstanding. My sales rep Brad is always there when I or my customers have any questions. You could not ask for better inside sales and support also.
Rosie Breshears, Scott Stone Mebane Location
Great products, even better service. Chandler Concrete & Grotto Hardscapes has been essential in helping with the growth of our business.
James Cox, Elaborate Landscapes
Chandler Concrete's quality of product is second to none. Their customer service is over the top! The support we receive from everyone at Chandler is AMAZING!!! Great to have them as a partner in our business!
Kelly Hayes, Site One Landscape Supply Colfax Locations