Perma Paver Edging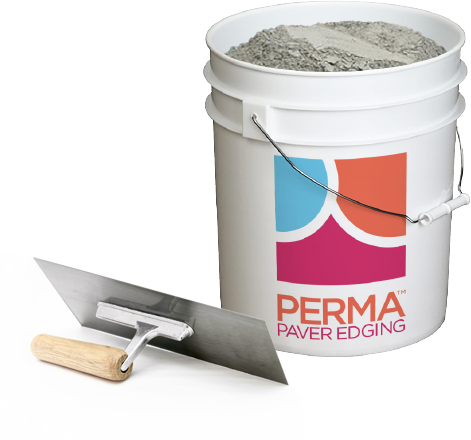 If you design or install hardscapes you will be able to relate. Year after year you create the perfect base, sand bed, cut and place your pavers with perfection, only to apply the standard edging that is destined to fail. We have walked in your shoes and we decided that enough is enough.
Product Description
Perma Paver Edging is over 700% more flexible and over 40% more permeable that ordinary concrete. It creates a long lasting edge that will float and flex with your sub-base. This newer technology will make all other paver edging obsolete. Perma Paver Edging stays under the soil, grass or mulch grade. That means no more visible heaved spikes or hideous plastic edging.
• Creates a long lasting edge that will float and flex with your base and not work independently
• Very quick and Easy to install , typically cutting edging install time down by 90%
• Stays under the soil/mulch grade. No more hideous edging visible
• Combats the freeze/thaw cycles in cold climates
• Wont deteriorate in moist/humid conditions in warm climates
• Keeps your project secured beyond warranty terms. Happy clients and continued referrals
• Comparable in pricing to most brand name plastic edging with spikes.